Mar 21 2016
Play to ask whether 1916 heroine did or did not shoot a policeman
ONE OF the most striking personalities in the 1916 Rising was Constance Markievicz, the Anglo-Irish aristocrat who became a militant nationalist and was among the rebels who fought in the vicinity of St Stephen's Green.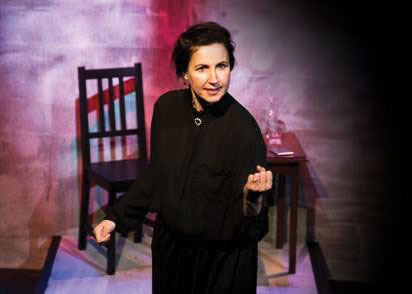 The events which transpired there during Easter Week gave rise to a persistent story that Markievicz was personally responsible for the shooting dead of a policeman and the truth of this incident has long been debated. Ann Matthew's play, Madame de Markievicz On Trial, scrutinises the evidence around that fateful occurrence and invites the audience to reach their own verdict.
The play, which comes to the Town Hall Theatre on Saturday March 28 at 8pm, will be staged by Dublin's New Theatre and directed by Anthony Fox. It is set in a courtroom and prison cell during the autumn of 1917 and the dialogue is largely based on actual speeches made by Markievicz during this time. It features a cast of six actors with Barbara Dempsey as Madame de Markievicz and Neil Fleming as Prosecutor William May. May, the sole fictional character in the play, trawls through all aspects of Markievicz's life and times to challenge the misinformation created by post-1916 hearsay. Completing the cast are Amy O'Dwyer, Siofra O'Meara, Ian Meehan, and Galway actress Andrea Rawat.
Read the full article on the Advertiser website.